Reliability is a critical factor when buying from used car dealers in Bend, OR. After all, those initial savings won't be worth much if the vehicle turns out needing expensive and frequent repairs.
Save yourself from headache by making sure your used car purchase is as reliable as can be. Here are some ways to make sure you'll get the most out of your next ride for years to come.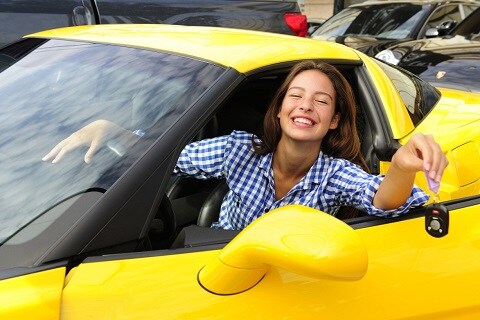 How to Check the Reliability of a Used Car
Used cars can offer incredible deals. In fact, some used cars offer new-car features at a fraction of the price. However, you'll only enjoy these benefits if the used car you select has excellent reliability. Here are some ways to check if the vehicle you want is truly reliable:
Do your research.

Get as much information as you can on the used car you would like to buy. Online sites are some of the most convenient and comprehensive ways to do this. There are plenty of trusted experts that publish detailed recall histories, web reviews, and reliability scores based on manufacturer, model, and more.

Some reputable sites to begin with are Kelley Blue Book, Consumer Reports, J.D. Power and Associates, and Reliability Index. If you're interested in a used Chevrolet Trailblazer, for instance, simply type in its VIN to start the search.

Go over the maintenance history.

Reputable used car dealers in Bend, OR won't hesitate to discuss a vehicle's maintenance history with you. They take pride in offering high-quality cars, so feel free to ask questions about the vehicle.

How many owners did it have? What kind of reconditioning was completed, if any? What kind of repairs did the vehicle typically need? Knowing these answers will help you make an informed decision.

Check the manufacturer. 

Ultimately, the reliability of a used car depends on the way it was built. As much as possible, factor in the reputation of the automaker into your purchase. For instance, around 90% of Fords built more than a decade ago are still on the road today. This kind of outstanding dependability is what you should look for in a used car.

Test drive thoroughly.

A used car may look good on paper, but how does it feel when you're actually behind the wheel? A test drive is not only an effective way to determine whether you and the car are a match or not, but it's also a first-hand look at how the vehicle works.

Is the cabin too noisy? Are some things not working as they should? Take your time during the test drive and put the car through its paces.
Find the Most Reliable Used Cars in Central Oregon!
Buying a used car is like buying new in that it takes time to learn everything you need to make an intelligent decision.
Start the journey by looking through our Used Car Inventory. See a car you love? Let's schedule a test drive! For your convenience, we also have a Spanish-speaking representative ready to assist you. Click to visit us at Approved Auto of Central Oregon.