If you need a dependable, quality ride but can go without the latest bells and whistles, used car dealers in Bend, OR are your best resource. Just like any other major investment, however, you need to plan and do your research before making a final decision.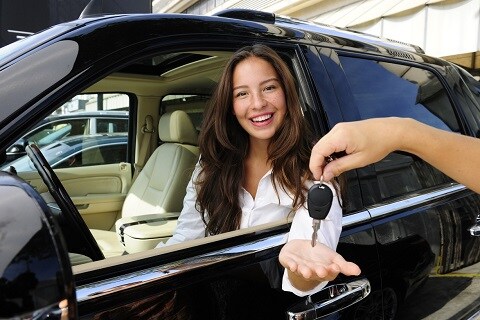 IDEAL TIMES TO PURCHASE A USED CAR
Used cars offer excellent value year-round, but experts say buying a used car at certain times can increase your chances of landing the deal of a lifetime.
Before You Even Need One
Start looking for your next car before the one you have finally gives up. If your car has started breaking down more frequently, piling up major repairs, and feels like it's on its last legs, it's time to scout around for used cars.

The logic here is that if you shop for a used car only when your vehicle is not drivable anymore, then the urgency will distract you from making an intelligent purchase decision. In addition, a broken down car has a much lower resale value should you decide to trade it in or sell it.
So, while your car is still running fine, explore used car models that fit your budget and needs. Don't forget to check out deals and financing options in your area as well.


During Off Season
If you're looking for a specific model, find out when the off-season is for that particular car.

For instance, convertible demand is lower during winter, so it's a wise move to shop during fall and winter instead of summer. In addition, SUVs like Ford models tend to hsve stronger sales before the start of school and during fall, so wait until the demand quiets down before making your move.


When there are Deals
The right deal can slash hundreds of dollars off the model you're interested in. This is especially true for Certified Pre-Owned Chevrolets, Fords, and other major brands, which can come with manufacturer incentives.
 
The trick here is to do research about what the model is worth and the ballpark amount you should be paying for a used model. This helps you weed out false deals from true bargains.


After New Models Come Out
When redesigned or new models come out, a spike in sales is expected. This coincides with many owners trading in their previous-generation cars for newer models.

If you can find an older model of a newly-launched car, you can save some serious money and enjoy the latest automotive technology at the same time.


When You are Adequately Prepared
Finally, the best time to buy a used car is when you're fully prepared for the purchase. This involves knowing your credit score, reading through lots of used car rankings and reviews, and looking for the most value-loaded preapproved financing deals you can find.

When you're prepared, you don't have to rush into the first deal that comes around. You can enjoy the luxury of waiting until the deal you want lands on the table, and grabbing it while it's hot.
Launch Your Used Car Journey with Us!
The benefits of used cars don't just lie in the financial savings - in many ways, they offer an excellent choice for families, commuters, first car drivers, and more to find a capable and enjoyable ride without costing a fortune.
Find your next used car here at Approved Auto of Central Oregon! Call us at 866-757-6447 to learn more about available models, specials, and financing, or click here to visit usonline at Approved Auto of Central Oregon.