If your priority is saving money, our local used car dealers in Bend, OR can help you save big bucks in a major way. Used cars offer tremendous value. Today's cars last longer than ever, and it's possible to get advanced features at a lower price point without having to buy brand-new. Looking for your next vehicle? Here are four reasons to consider used cars.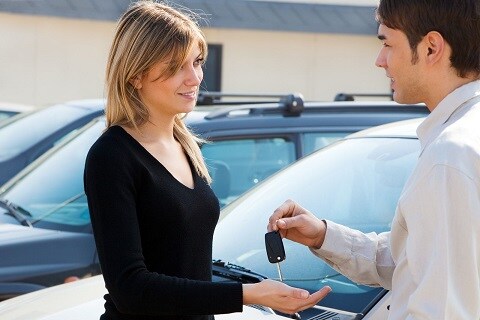 Swerve Away from Depreciation

The moment you drive that shiny new car off the lot, it instantly loses about 20% of its original value. During the first year, it drops another 10%. That's a substantial financial hit, but can be easily avoided by buying a one-year-old used vehicle.

Better yet, you can buy, drive, and sell the right used car without much loss in equity. The thing is that depreciation typically flattens out during a car's second year. And if you're fine with buying a two-year-old ride and driving it for as long as possible, then you're going to benefit from the most cost-effective way to own a vehicle.

Smaller Insurance Expense

The original value of a car has a strong impact on the cost of car insurance. Since a used car has less value than a new one, you'll have to pay much less for insurance.

You can save even more money since some insurance elements can be dropped. A car that's old enough won't need theft and collision insurance, as opposed to a brand new one.

Get More for Every Dollar

Here's the key to successfully buying a used car - do your research.

For instance, Ford vehicles rank very high in terms of reliability, and there are many older Ford models still on the road today. A car with a long history of reliability and low maintenance is a wise choice if you're buying a used vehicle.

Furthermore, major redesigns now tend to happen less often than in the past. In terms of looks, there's not much difference between new versions and used versions of the same model.

Feature-wise, it's the same story - if you do your research beforehand, you can discover used car models equipped with newer safety technology and convenience features without the brand-new price tag.

Enjoy Peace of Mind

The stigma of buying a used car has much to do with the worry of assuming responsibility for a car's hidden problems, which is no longer the case.

Companies like AutoCheck and Carfax make it very easy to check out vehicle history reports. Simply enter a car's vehicle identification number (VIN) and get access to valuable information such as mileage verifications and accident reports.

For an extra layer or reassurance, think about buying a Certified Pre-Owned car. A certified pre-owned Chevrolet, for instance, still carries some form of guarantee similar to the warranty of a new car. You can also be sure that your used car has met the established standards of the manufacturer.
Finally, only buy from used car dealers with a solid reputation for quality vehicles.
You can find some of the finest used cars in Bend, OR right here at Approved Auto of Central Oregon. Want to learn more about our used models, financing, or test drives? Click to visit us at Approved Auto or view our inventory online.