Date Posted: February 15, 2019
Not sure what car you should buy for your teen driver? Consider a used car. Follow this buying guide from used car dealers in Bend, OR, complete with compelling reasons used cars are an excellent choice for teen drivers.
Are Used Cars Safe Enough for Teens?
A shiny, brand new car is every teen's dream, but the reality of family budgets makes used cars a much more practical option for parents. Of course, you still want a safe and fuel-efficient vehicle for your teen to drive to college, to work, and out on the weekend, so be prepared to conduct some research.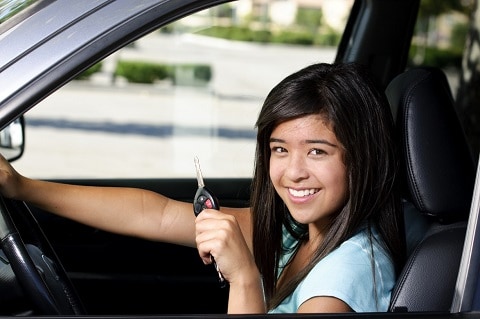 Today's used cars are a far cry from the questionable versions of years past. It is not uncommon to find a used car with several new-car features if you know what to look for. Before you begin the hunt, these safety facts on used cars from dealers in Bend, OR will help give you peace of mind when you pick out the perfect vehicle:
Used cars are safer than ever before.
Beginning with the 2012 model year, the federal government mandated all vehicles be equipped with safety technology such as Electronic Stability Control. Used cars from reliable automakers like Ford are also registering record highs when it comes to years on the road and safety technology. These vehicles offer advanced safety technology without breaking the bank, so there's no better time to buy a used car than today.
Vehicle data is widely available.
It's easier to avoid getting stuck with a lemon nowadays due to widespread, easy access to information. If you're interested in a used Chevrolet sedan, for instance, just type in its VIN online to find a detailed history of the vehicle. This includes everything from mileage to repair history, and even previous owners. Instantly check a model's reliability and recall history through trusted sites including Consumer Reports and the IIHS.
Are used cars safe enough for teens? The answer is: absolutely!  All that is left to decide is which used car your teen should be driving.
Used Car Shopping Tips for Parents
For many years, the Insurance Institute for Highway Safety (IIHS) has urged parents of teen drivers to seek the best balance between lower prices and higher safety scores. Once you've established a reasonable budget, arm yourself with these tips as you shop for the safest used car for your teen.
Search for a vehicle you can afford with the highest safety rating. Look up crash test ratings on the National Highway Traffic Safety Administration (NHTSA) or the IIHS site.
Don't go for anything with too much horsepower. This will help prevent teens from showing off or driving too fast.


Go for heavier used cars. Heavier cars naturally have an advantage over lightweight cars in the event of a crash.


Avoid SUVs and other large vehicles. Inexperienced teen drivers may find these difficult to manoeuvre, so for their first car it's a good idea to stick with a sedan.


If possible, opt for a used car with Electronic Stability Control. This will help your teen driver maintain control and has been proven to cut crash risk by as much as 50%.


Seek out expert advice. Honest used car dealers in Bend, OR will be more than happy to help you find a dependable and safe used car, so don't hesitate to ask questions. You may even snag an amazing deal along the way.
Tell Us What You're Looking for In Your Next Car!
Whether it's for your teen driver, for the whole family, or for your own daily commute, you're sure to find an excellent match with our wide range of quality vehicles.
Approved Auto of Central Oregon is one of the most trusted used car resources in Bend, Prineville, Culver, Madras, Jefferson County, and surrounding areas. We also have a Spanish-speaking representative at your service.  Click to visit us at Approved Auto.