If you just got your driver's license and you can't wait to get behind the wheel of your first car or maybe you're a parent looking for the perfect first car for your teen, look no further. No matter the reason, used car dealers in Bend, OR will be able to help you find the right vehicle.
Here's why used cars trump new when it comes to purchasing your first car.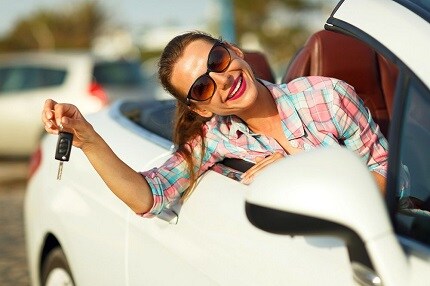 Save Money
Chances are, your first car won't be your last. Therefore, it makes sense to prioritize value when it comes to buying a vehicle. Compared to brand-new cars, you'll be able to save thousands of dollars if you choose a used model. Apart from the cheaper upfront price, here's why used cars generally offer incredible value:
Used cars entail less sales tax
Insurance for used cars is less expensive
Used cars are cheaper to register
Great Reliability
If you're wondering about the quality of used cars, there's little to worry about here. Modern trucks, SUVs, sedans, and vans last longer than ever before.
IHS Automotive found that today's car lasts for an average of 12 years on American roads. That record high is predicted to rise, with the number of operational 12-year old vehicles expected to increase by a whopping 15%.
Used car dealers in Bend, OR make sure that the cars they offer have been properly maintained. Just make sure to do your research and go for models that are known to be durable, with a history of reliability. Used Chevrolets, for instance, last for many years and are known to need few major repairs throughout their service life.
Take note as well that first cars generally experience lots of wear and tear especially under the hands of individuals who are still learning how to drive. You can have peace of mind knowing that your used car has already passed inspection and has a proven background of working properly on the road.
Numerous Choices and Greater Flexibility
When you buy new, your options are often limited by how big your budget is. Fortunately, used cars share a great deal of coveted features with new vehicles.
Many used cars come with packaged features and styling available in both previous and new generations. For instance, you can easily find a previous generation Ford with packaged features that are still highlighted in the latest version.
This gives you great flexibility when it comes to your first car, and there's a good chance that you can get advanced features that are harder to afford on a brand-new vehicle.
Find Incredible Used Cars in Bend, OR
A first car holds a lot of sentimental value, but you don't have to spend big bucks just to get an incredible vehicle. For assistance in choosing your next used car, drop by Approved Auto of Central Oregon. Our Bend, OR dealership has a wide selection of used models. Contact us by clicking here; our team is ready to find the right vehicle for you today.